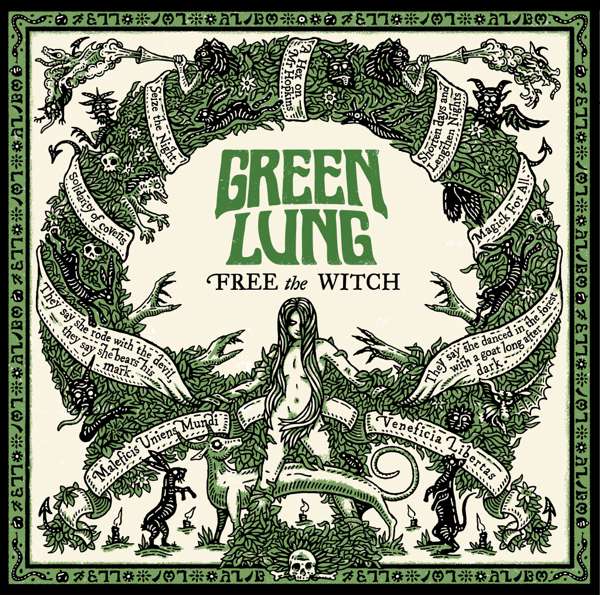 One of the leading lights in the UK's heavy underground scene, Green Lung's sound harks back to the golden days of psychedelic rock and proto-metal, injecting those classic sounds with occult venom and punk energy. They released the critically acclaimed debut album Woodland Rites in March 2019, and have toured and shared stages with the likes of Conan, Conjurer, Primitive Man and Puppy.
'This is heavy metal how it should be done' The Guardian
'Killer, sample-strewn psych-doom' Daniel P. Carter, Kerrang!
'Surges with all the druggy riffs and spooky psychedelia you could ever want' Metal Hammer
'A fantastic mix of stoner rock, hard rock and psychedelic rock laden with harmonies' Metal Injection
Photo: Wistman's Wood, 2019. Left to right: John Wright (Organ), Scott Black (Guitars), Tom Templar (Vox), Matt Wiseman (Drums), Andrew Cave (Bass). Photographed by Ester Segarra.
Line Up
Green Lung combine crushing heaviness with soaring hooks, summoning up the proto-metal spectres of Black Sabbath and Pentagram, the psychedelic heft of heavy prog and the anthemic gloom of Danzig and Type O Negative; all the while dragging those influences into the 21st Century and sculpting them into a sound that is entirely their own.
Hailing from South London and made up of vocalist Tom Templar, guitarist Scott Masson, bassist Andrew Cave and drummer Matt Wiseman, the band released their debut EP Free the Witch in February 2018 and quickly gained the attention of cult label Kozmik Artifactz, who will be releasing their debut album in 2019.
View Profile