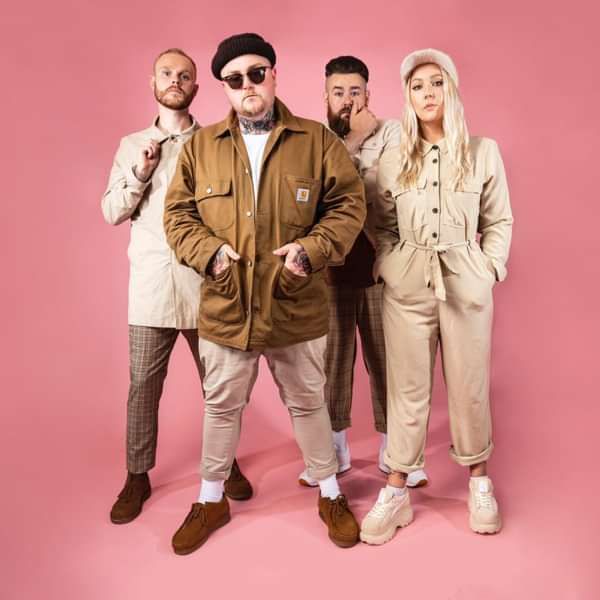 Line Up
The resurgence in music from the North West continues apace. Not since the heady days of Oasis, The Stone Roses, Happy Mondays and The La's has the slice of England bookended by Liverpool and Manchester produced such a profusion of musical talent. 

Influential music blogs like Get Into This, tipsters Chris Bye and Shell Zenner and the presenters of Amazing Radio, Radio X and BBC Introducing have fuelled a scene in which Shura, Blossoms, Låpsley, Circa Waves, Spring King and Clean Cut Kid are only the tip of a talented iceberg. 


Fitting then that The Lottery Winners have been signed at Liverpool Sound City by the very same A&R legend who made Echo and The Bunnymen and The Smiths famous: Seymour Stein.
"It's so refreshing to see a band that have both truly amazing songwriting AND a unique and exceptional live show. I expect great things from this very special bunch of musicians. I feel like it's Sire that's won the lottery with this great signing." Weighty words from the man who also signed The Ramones, Talking Heads and Madonna. 



To mark the release of their early songs the band embarked on a sold out World Tour of Lancashire which took them from Accrington to Warrington via the famous Pheonix Nights in Farnworth. Since, to celebrate their signing to Sire/Warner Bros Records, The Lottery Winners have just completed their sixteen date tour titled The Lottery Winners' World Tour of the UK - Part One.
To add to the tour, The Lottery Winners have played extensively live, at Festivals including Kendal Calling, The Great Escape and of course, Sound City. They've supported the likes of Madness, Jacqui Abbott & Paul Heaton, Madness, The Charlatans, The Enemy, Scouting For Girls, James Veck-Gilodi, The Futureheads and Jamie Cullum building up a loyal family of fans in the process. The bands first single 'Elizabeth', an ode to misappropriated love with a nod to Her Majesty the Queen, released to coincide with the Diamond Jubilee celebrations. Described by Lauren Laverne as "Adorable", Hooting and Howling magazine remarked "It's the sound of Morrissey taking some happy pills and prancing stark naked through a hilly glade, singing of romance" whilst musically Tom Robinson of 6Music describes them as "somewhere on the musical spectrum between the blithe Beach Boys and the suffering Smiths". The video featured Lancashire actor Will Travis indulging in a bit of Agalmatophilia – the attraction to dolls (or in this case mannequins) – a realisation that 'the greatest love is often to be found right under your nose'.
The exuberance and sheer joy of a Lottery Winners' gig is certainly something to behold. On entertainment value alone the Lancashire four piece win every time. The witty banter and total confidence brim from the stage, flooding venues with a sea of smiles.
Twitter: @LotteryWinners Facebook: (https://www.facebook.com/thelotterywinners?ref=ts&fref=ts)
View Profile