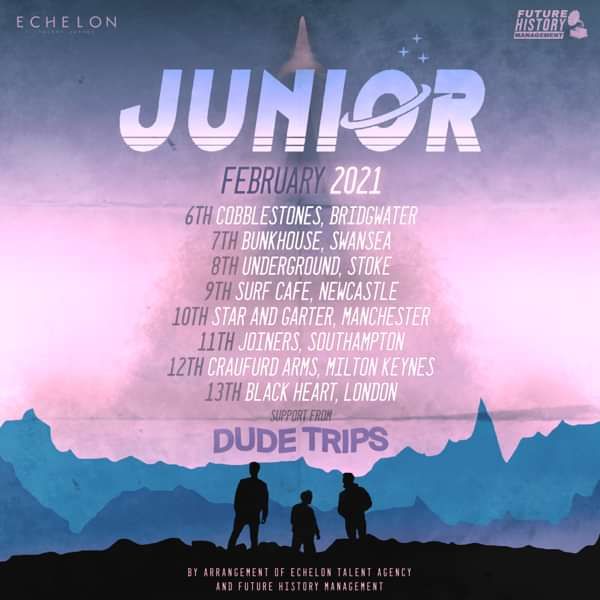 Line Up
Junior are a two-piece lo-fi, garage rock band from East London via Hertfordshire.
They recorded a two track EP with Rory Attwell (Test Icicles, Kasms) at Lightship 95 that has drawn comparisons to Queens of the Stone Age and the Arctic Monkeys.
"Junior make a hell of a lot of noise for a two piece." - Amersham Arms
"Hungry narco rock meets Iggy Pop." - Dublin Castle
"2-cycle engine Junior will break your heart with sleazy blues rock" - Turn Up The Volume!
View Profile