underpass presents:
VOA: Rocky Horror Picture Show (6PM)
Buy Tickets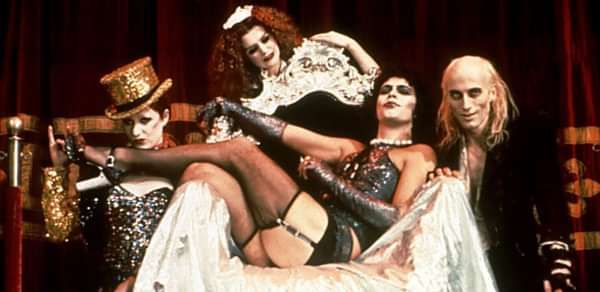 The campest of cult classics...The film follows the newly engaged couple, Brad Majors (Barry Bostwick) and Janet Weiss (Susan Sarandon), who appear to personify the conservative Fifties. After their car breaks down, they end up at the castle of Dr. Frank N Furter (Tim Curry), a "sweet transvestite from Transsexual Transylvania" in the middle of a party. Frank and his guests quickly start to corrupt the bourgeois couple. They experience a little homosexual (and heterosexual) sex, and some murder and cannibalism.
A must see if you haven't already...
Get dressed up, get wacky and book for another memorable VOA Cinema screening, with jazz music, all the ambience you can shake a stick at, table service and prizes for the best dressed!
Please ensure you use a current email when booking so that we can send you the latest info leading up to the day of your booking.
Events are all ages 14+ and we will be operating a challenge 21 policy, so please ensure you bring valid, government-issued I.D to purchase drinks.
Due to government guidance, only two households can share a table, or members of the same social bubble.
We will update this as the government guidance changes.
On arrival you will be greeted by our team at your specified entry time and go through ticket checks and some covid-compliance checks and then shown to your seat. To Order drinks these will need to be done via our app and with a table service system.
We will be operating a one way system around the venue
You should Wear your face covering for use when moving around the venue at all times
You will not be required to wear it when seated at your Seat but we would politely ask that you do.
If you are unable to wear a face covering you need to contact in advance to discuss this.
Please keep 2m away from other customers and staff when moving around the venue at all times.
If we are unable to open due to government guidance on the date of your booking, we will give as much notice as possible.
Line Up
VOA: Rocky Horror Picture Show (6PM)