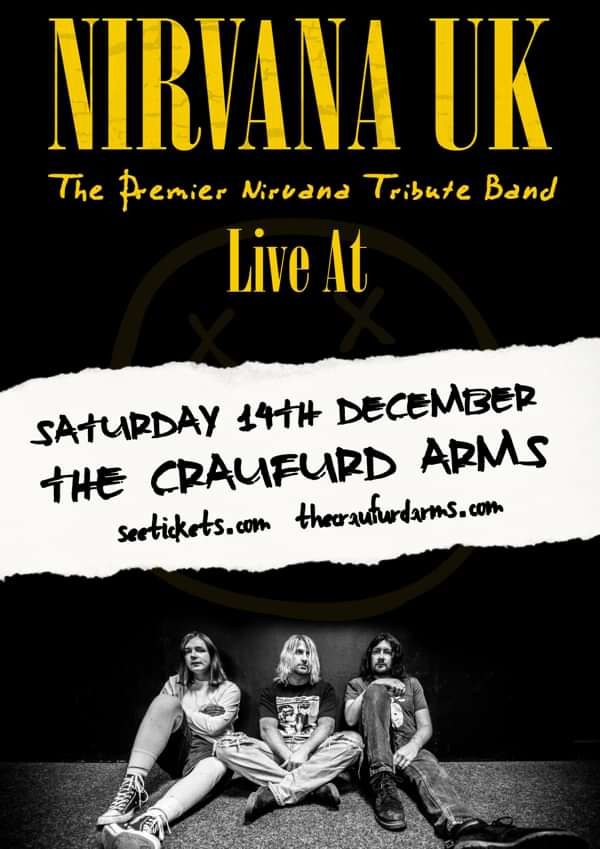 NIRVANA UK, are a three piece international touring Nirvana tribute band from Birmingham in the U. K.
We are 3 huge Nirvana fans who have dedicated our efforts into creating the greatest Nirvana tribute band on the planet. Why???.... for people who may not have had the opportunity to see the real thing. In an attempt to allow people to experience the sheer power and energy that a Nirvana show would of produced.
You will struggle to find another tribute band that goes to the lengths we do to replicate the live Nirvana experience in a more authentic way. ALL the equipment we use is period correct from the 1990s. The guitars, basses, pre amps, amps, speaker cabs, effects boxes and even the drums are all the same as the original band would of used live. Krist Novoselic has acknowledged our efforts with numerous re tweets about our gear on his personal Twitter account. We even go as far as wearing the same clothes they did from iconic periods for that extra touch on stage. We offer a complete spectrum of Nirvana's back catalogue including performances from the iconic unplugged show and period shows from the Nevermind and In Utero tours.
So if you love Nirvana and want to re live the LIVE AND LOUD Nirvana experience, you need look no further.
"Finally got to see Nirvana Live"... Matt Bellamy 'MUSE'