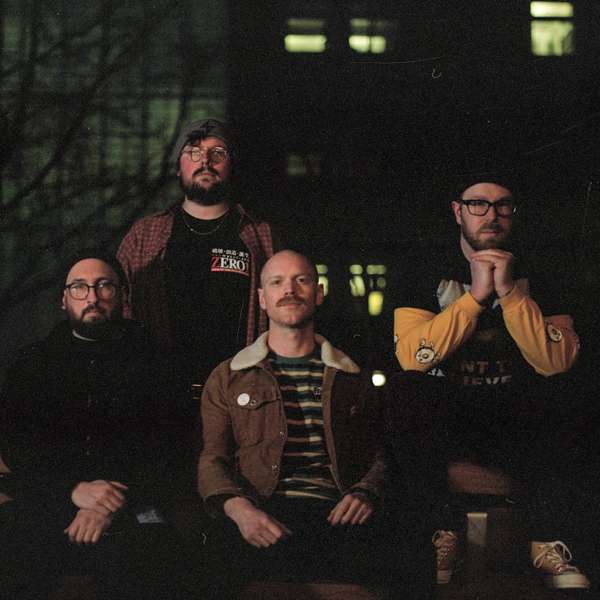 'blanket' started as a bedroom project from Bobby Pook and Simon Morgan. Later recruiting Steven Pellatt and Matthew Sheldon to form a live show. 'Our Brief Encounters' was released in 2017 to much critical acclaim, the band then toured that EP around the UK and mainland Europe.
"a five-track sweeping euphony that runs through a gamut of textures from ambient, textural soundscapes to ebullient, cloud-nine euphoria in 26 minutes" - The Independent
The band has always directed and filmed their own visuals, music videos and content with Vocalist Bobby running a video production company (Sumo Crucial Productions), ahead of their first full length release in early 2018 they made a short film documentary entitled 'Fragments Of A Dream' about their home town of Blackpool and a look at the differences between the old days and new of the town.
Line Up
Blanket is a brand new four-piece post-rock ambient experience, originating in Blackpool, Lancashire.
With an ambient sound inspired by the likes of Caspian, Sigur Ros, Circa Survive, This Will Destroy You, Nothing and Failure, Blanket aims to create an audio-visual soundscape that will take both listeners and spectators on a journey of sensual discovery.
Blanket is made up of four professional musicians with years of experience in the industry, each being featured regularly in publications including Rock Sound, Kerrang!, and many others in addition to much online exposure, as well as recently joining up with Wall Of Sound PR. The bands first single and accompanying music video 'Starlight Filled Our Minds' was released in November 2016 along with a 5 track EP 'Our Brief Encounters', marked for release on 10.2.17. The bands debut EP was produced in collaboration with Lewis Johns (Funeral For A Friend, Gnarwolves, Rolo Tomasi, Toy Mountains etc.)
Vocalist and Guitarist Bobby Pook is most well known as guitarist for Me Vs Hero (Hang Tight Records/Kick Rock Japan), with whom he toured extensively throughout Europe and Japan. He released two full length albums with the band, mixed by Romesh Dodangoda and mastered by Chris Gehringer (Rhianna, Wu Tang Clan, Dr Dre), and toured with artists as diverse as Youmeatsix, The Wonder Years, Skindred and Four Years Strong.
Guitarist and Backing Vocalist Simon Morgan's previous projects include Goonies Never Say Die (Deep Elm Records), which had various songs featured on TV and Tony Hawk's Pro Skater, as well as touring a number of times across the UK and Europe. His solo project Beneath the Watchful Eyes also enjoyed a release with Fluttery Records.
Steven Pellatt has toured around the continent with a variety of bands, but will be best known as the drummer of chiming vocal-led post-rock outfit Midas Fall (Monotreme Records).
Matthew Sheldon's signature bass style has been heard by thousands in dozens of projects such as Big Nothing and Scouts (TFN Records). Throughout his history within the industry, he has played with the likes of Super Heaven, Every Time I Die, The Story So Far and Allusondrugs.
These four talented minds decided it was time to come together to create something entirely new. With a focus on ambient vibes as well as an arresting sound reminiscent of sweeping movie soundtracks, blanket's new release will be remembered for its emotional response as well as its tight, well-defined sound.
LINKS: http://www.upsetmagazine.com/watch/blanket-premiere-new-video-starlight-filled-minds/
https://lockinmusic.com/2016/11/17/introducing-blanket-with-new-single-starlight-filled-our-minds/
http://www.punktastic.com/news/blanket-release-video-for-starlight-filled-our-minds/
SOCIALS: Facebook : https://www.facebook.com/blanketsounds/ | Twitter: https://www.facebook.com/blanketsounds/ Instagram : https://www.facebook.com/blanketsounds/ | Bandcamp: https://www.facebook.com/blanketsounds/
View Profile