underpass presents:
Naked Next Door - EP Launch Night!
Buy Tickets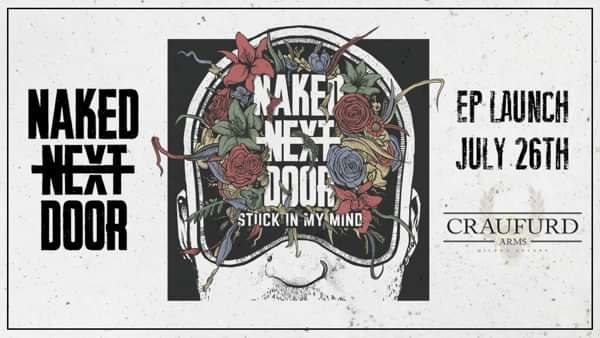 EP launch night for Naked Next Door's debut EP 'Stuck In My Mind' at The Craufurd arms!
Line up:
Naked Next Door + supports TBC
£5 IN ADVANCE (Ticket link TBC) £6 ON THE DOOR
https://orcd.co/nndsimm https://www.youtube.com/watch?v=3_GQ1fHJpNo
"This is a sparky, cathartic and candid first release from a band that unapologetically recounts everyday stories of frustration, bad decisions and wild lost nights. With a remarkable talent for storytelling combined with a natural ear for a hook, Naked Next Door feel like a band about to do serious damage this year" – Rock N Load
"Naked Next Door have the tunes that could define a generation. Closer 'Where Do I Go' is a taster from their forth coming EP and signposts a bright outlook. Future mayhem beckons" - Pulse alternative magazine
Line Up
Naked Next Door - EP Launch Night!