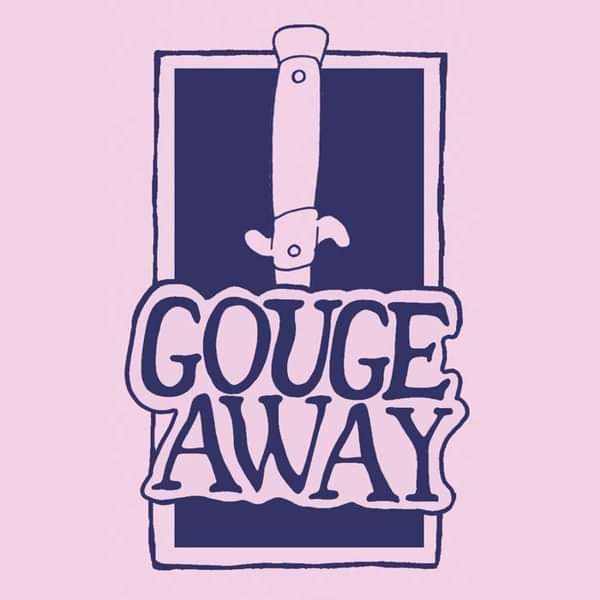 What started as an outspoken hardcore band around four years ago, has mutated into an angular blend of sass and spitefulness. Taking cues from bands of yesteryear such as Unwound, The Jesus Lizard, and Fugazi, we find Gouge Away pulling no punches for their Deathwish Inc. debut.
Vocalist, Christina Michelle, comes with a deeper introspection on struggles with mental health, not holding back with this incredibly personal outpouring. Guitarists, Mick Ford and Dylan Downey, bring a dissonance to their sound that separates the listener from what could be expected while the rhythm section made up of Tyler Forsythe and Tommy Cantwell aggressively keep the songs in place.
The Florida born five-piece have toured with bands such as Touche Amore, Ceremony, G.L.O.S.S., Culture Abuse, and Drug Church. They recently recorded their Deathwish Inc. debut with Jack Shirley at Atomic Garden (Deafheaven, Oathbreaker, Jeff Rosenstock) co-produced by Jeremy Bolm of Touche Amore, which appeared on Revolver's Best of 2018 Albums list. For the release of Burnt Sugar, they toured the US, UK, and Europe with Culture Abuse (Epitaph), immediately followed by a full US tour with Drug Church (Pure Noise). With plans to tour with Russian Circles in February, support Snapcase and Modern Life is War in Los Angeles, and Home Sick 2 Fest in Petaluma, CA with Ceremony and Cold Cave, the band has no plans of slowing down anytime soon.