underpass presents:
The Ouse Valley Singles Club
Buy Tickets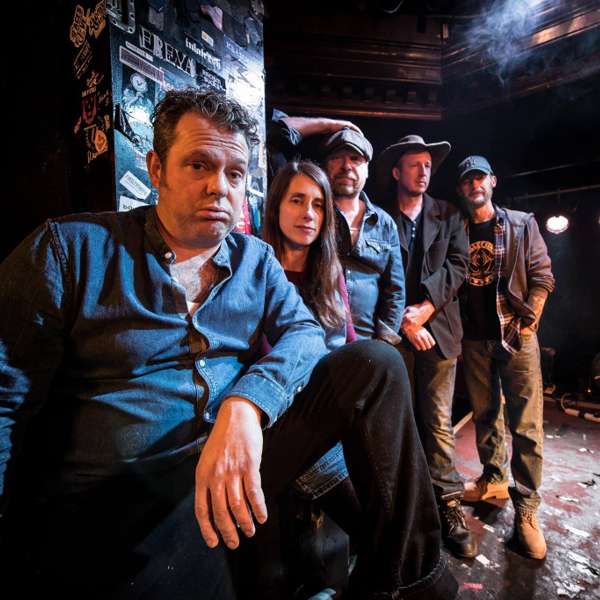 We are pleased to announce the rather talented 'Skimmington Ride' Will be supporting The Ouse Valley singles Club...
A Righteous Ruaille Buaille. MacGowan to Drew to Behan. Kelly to MacColl to Bogle. Covers, originals and somewhere in between.... Get here early to catch their show!
Tickets available from:
https://www.seetickets.com/event/the-ouse-valley-singles-club/the-craufurd-arms/1302481
The Ouse Valley Single Club return once again to Milton Keyens finest Music Venue!
The Ouse Valley Singles Club are no strangers to the Milton Keynes Music Scene, Hailing from just down the road from Bedford the boys (and Gal) started performing around 2009 as a 2 piece Comedy Skiffle band and steadily evolved into a 5 piece band with 4 (soon to be 5) Albums and countless packed out performances under their belts and have grown into the band that local music lovers in the know, know and love today. No strangers to The Craufurd Arms they packed out the venue back in early 2018 and have supported many acts there such as the late great Chas Hodges of Chas and Dave fame, Alabama's Pine Hill Haints and more recently they supported the Legendary John Otway.
However, if you are not familiar with The OVSC and you are wondering what or Who they are well, heres a bit of spiel about them:
The OVSC are a 5 piece band from the rather cosmopolitan market town of Bedford that use sounds & traditions of 1950's Skiffle combined with the energy of Punk and a splash of Rub n dub Reggae to relay hilarious Folk-like story-telling within their rather infectious songs, often crossing the parameters of what is deemed to be socially acceptable. In doing this, they have created a truly original & highly entertaining genre that has been dubbed (by them) as "New Wave Skiffle". Their songs and videos, (including Girl From the Fens, Milf Hunter, Spunky Dave, River Great Ouse and the east nothants anthem 'from Rushden with Love') have given them a pretty strong online presence and gained a massive following of lovely loyal fans and a semi.. a semi-cult status in and around the East Anglian / east midlands region... This is going to be a rather special night and one not to be missed! Support from Skimmington Ride
Line Up
"New Wave Skiffle - George Formby meets The Clash where Vaudevillian Music Hall & Working Men's club values come together"
It's hard to give a description to The Ouse Valley Singles Club's style & the sound they make. Heavily influenced by the long forgotten tradition of 1950's Skiffle they combine this sound with the energy of Punk & the swing of Rock and Roll and then blend this with elements of Reggae whilst slipping in a feel of County Bluegrass (without being any of the above). They've then taken this original sound & layered it with hilarious Folk-like storytelling & created a truly original & likeable sound that has been described as New Wave Skiffle. Their songs give a hysterical insight into modern life & every day tales of woe as well as some razor sharp observational commentary whilst rocking the crowds at the same time.
Completely independent, The Ouse valley Singles club have 4 albums to their name 'Aim low and early' 2011, 'Knee Trembler' 2012, 'Steve', 2014 & mid 2016 they released their 4th critically acclaimed album 4th album 'The Pubs Too Big Without You'. Since their formation as a 2 piece in 2009 The OVSC have now expanded into a 5 piece & have gigged steadily playing venues and Festivals from East Anglia across to the South West coast performing to crowds of up to 1000+ building a large following of loyal Fans. They have performed at festivals such as The Isle of Wight's Bestival and Rhythmtree. Herefordshire's Nozstock, Birmingham's Mosley Folk & Lunar Festivals, Strawberry Fair & LodeStar in Cambridge & Hertfordshire's Rhythms of The World. They supported luminaries Chas and Dave on their 2014 tour and warmed up for Bob Geldolf & The Boomtown Rats at the 2014 Great British Alternative Music Weekender at Butlins Skegness as well as providing warm up for the likes of Pete Docherty & The Wonderstuff and more recently sold out their Headline Album Launch Party at Bedford Esquires & the follow up gig a month later at The Portland Arms in Cambridge. They get a loyal body of fans travelling to their gigs & go down well wherever they play illustrating their appeal to audiences & crowds of all tastes.
As well as the following from the live circuit they have developed a massive fan base on the internet with over 5700 followers on their facebook page and collectively videos of them on youtube have amassed around 250,000 views.
View Profile