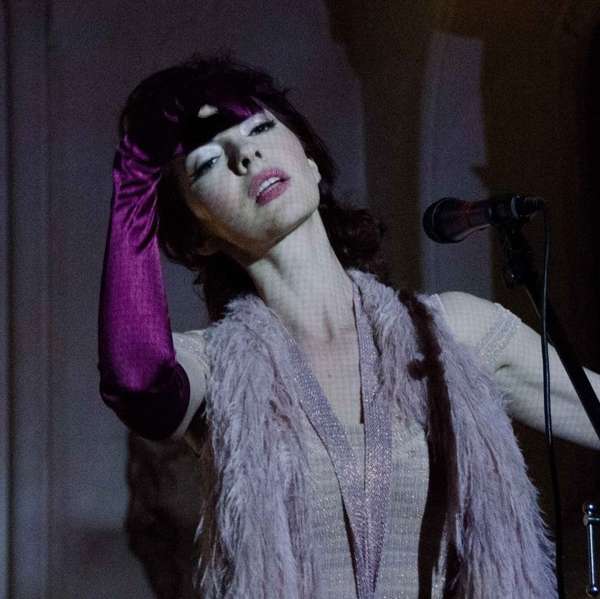 Chrysta Bell is a performing artist, recording artist and actress who incorporates dynamic theatrical elements into unique performance experiences.
By 18 she had become lead vocalist for the popular Austin, Texas- based continental swing act, 8 ½ Souvenirs. During a four year run with the band she was signed to RCA Victor, performed on Austin City Limits, and shared the stage with the likes of Willie Nelson and Brian Setzer.
At age 21 she had a fateful meeting with legendary artist David Lynch, and the two began a lasting musical partnership which yielded the album THIS TRAIN, released in 2011, the song "Polish Poem" from the sound track to INLAND EMPIRE, and the EP SOMEWHERE IN THE NOWHERE.
Her most recent collaboration with Lynch was on set of the internationally acclaimed Twin Peaks: The Return. In her television acting debut, Lynch cast Chrysta Bell in a leading role of FBI Agent Tammy Preston, acting alongside Lynch himself, Laura Dern and Miguel Ferrer.
In June of 2017, Chrysta Bell released her sophomore album with Mercury Prize- winning producer John Parish, long time P.J. Harvey collaborator and producer. WE DISSOLVE was met with critical acclaim worldwide.
in April of 2018, Chrysta Bell embarked on her third European tour in support of WE DISSOLVE. As a headlining act across 34 countries in North America and Europe over the last 6 years, her enigmatic presence and soulful performance has captivated audiences and media alike.