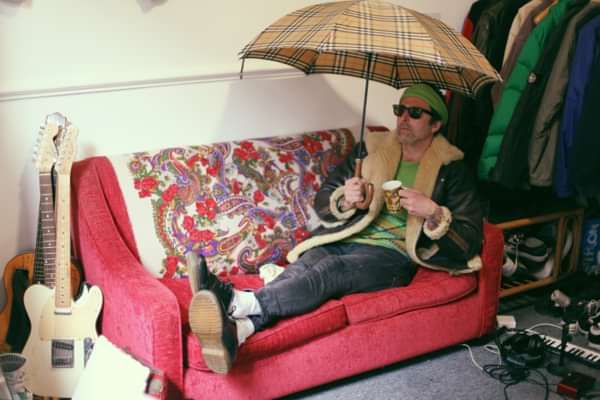 Have we ever needed great storytellers so badly? Voices to snap us out of our collective grey funk, to pull us out of our narrow, hemmed-in worlds and to lighten our days and enlighten us with their perspectives, Immersing us in their worldview and history. People who can make us laugh, cry, gasp or nod sagely, to see our world anew and not feel so alone. We need stories, vignettes, new windows to look out of, and narrators to help those new visions make sense.
In short, we need Scott Lavene. Born and raised in Essex, but a man of the world who has wandered far and wide, Lavene's a storyteller who can capture all the madness, joy and frustration of life while singing about worms writhing in the ground. Lavene's been in bands since his teens, but only really located the voice that makes his new album Milk City Sweethearts so remarkable – that combination of wry observation, humble wisdom, unguarded vulnerability and unpredictable humour – in a music workshop for alcoholics and addicts, long after he'd bid farewell to childhood dreams of pop stardom, and the ghosts and demons that accompany those dreams.
Line Up
Born in Essex, Scott Lavene was raised on power ballads, punk and swearing. In bands since his teens, Scott travelled about, scratching out a living with deadbeat jobs trying to find something to cling to.
After a couple of years in France and a brief stint in New York, including playing at the infamous CBGB's Scott returned to London and came close to a major label deal with his sordid songs.
Instead Scott disappeared on a rusty old boat, a floating shed, for five years. Hiding from the world. Broke and bemused. Solitude and lonely debauchery.
After five years of this Scott went kaput, so spent some time in a house for the bewildered where he emerged full of life and songs.
A self released album in a band called Big Top Heartbreak led to being signed to Funnel Music as a solo artist.
The first single, 'It's All Gonna Blow' has been played by Steve Lamacq on his BBC 6Music show and Scott had a residency at the Brighton Fringe as well as a sell out show at Crofters Rights in Bristol for the 7inch vinyl release show.
A string of 7inch records will be released tis summer with an autumn tour planned to pave the way for the debut album to come early in 2019.
View Profile