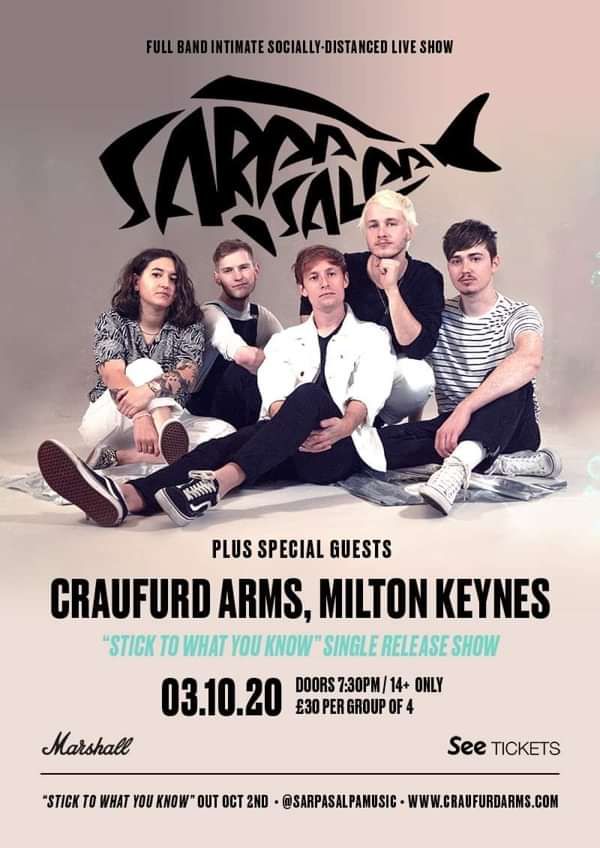 Line Up
Formed in the dawn of 2016 by Marcus and George following the split of their previous band. Marcus quickly recruited long time friend Charlie on drums, with Ethan completing the lineup a few months later. The four piece spent the rest of 2016 cutting their teeth in the local Northampton music scene and crafting their sound.
Sarpa Salpa kicked off 2017 releasing debut single "Across The Water" in April following a sold out show at The Lamplighter (Northampton). This let to a spring of shows across the summer supporting the likes of FLYTE, Riscas, Jesus Jones & The Scruff across the midlands.
Following the summer dates the group returned to the studio to record follow up single "She Never Lies" released on 11/11/17, celebrated with a sold out launch at The Roadmender (Northampton).
Sarpa Salpa are set to release a new single in early 2018 after a string of dates including the groups first international show at Mano Musikfestival in Germany.
View Profile