underpass presents:
The Ramonas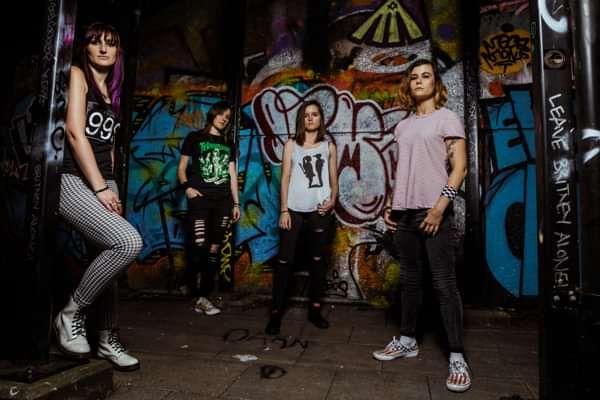 With over 10 years touring the punk scene as the premier all-girl tribute to The Ramones, 2016 saw The Ramonas launch their eagerly anticipated self-penned material.
Their debut EP 'You Asked For It' (2016) was released in response to fans requests to hear some new material. It was met with rave reviews from across the globe and was a taster of things to come from their forthcoming debut album.
"They are not just a cover band either, but a truly sensational act in their own right." – Raw Ramp Mag
Their debut album 'First World Problems' released in September 2017 and was met with an overwhelmingly positive response. Oozing the intensity, power and energy of a live '76 Ramones set, 'First World Problems' also encompasses many of the girls wider musical influences with hints of early B-52's, The Cramps, Siouxsie and the Banshees, The Runaways, Descendents and Mötorhead. The album also draws influences from 90's rock, grunge, pop and the girl's more recent contemporaries. They also get the approval of punk royalty Charlie Harper, who appears on the album.
10/10 – Rock n Load
"They've clearly got the talent to write decent tunes and this album proves it." – Vive Le Rock
"The Ramonas really know how to use crew/football terrace choruses to great effect – plenty of woah woah sign along moments." – Louder Than War
"The punk album of 2017 so far for me!" – Scene Sussex
"This is one excellent, fun, hook-laden monster of an album and you need to add it to your collection" – Punkonline