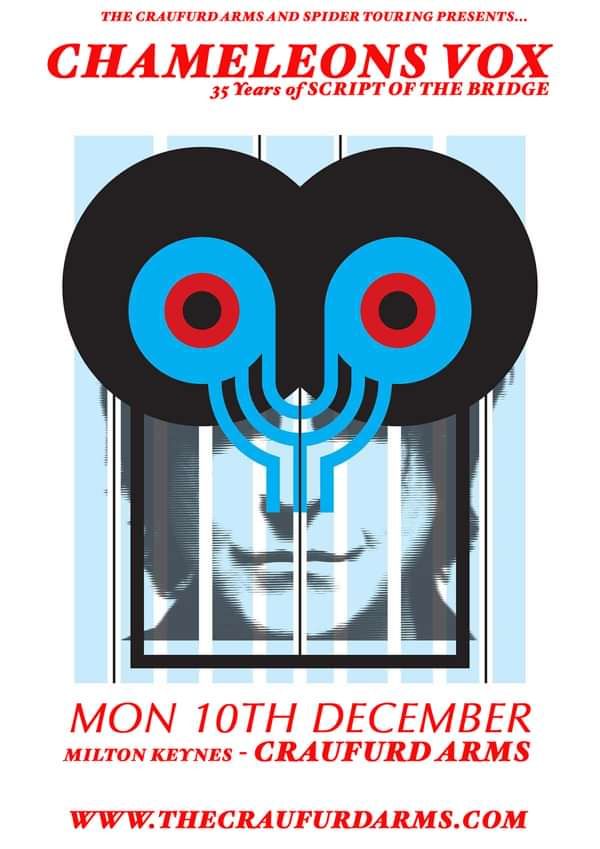 The Craufurd Arms (Live Music Venue) Presents....
MONDAY 10TH DECEMBER 2018
ChameleonsVox 35 Years of Script of the Bridge
£15 adv
Doors 7:30pm
14+
The Craufurd Arms, Wolverton, Milton Keynes, MK12 5LT
FOLLOW US ON OUR SOCIALS
twitter.com/craufurdarmsmk
instagram.com/craufurdarms/
Line Up
Chameleonsvox is the continuation of The Chameleons UK, arguably the most widely influential guitar band ever to come out of Manchester, England.
Chameleonsvox features Chameleons vocalist, bassist and principle composer Mark Burgess, long time collaborators Yves Altana on drums and guitarists Neil Dwerryhouse and Chris Oliver.
Over the last five years the band has performed sold out shows across Europe and the United States.