underpass presents:
HOP Events: Metal 2 The Masses Milton Keynes 2018 HEAT FOUR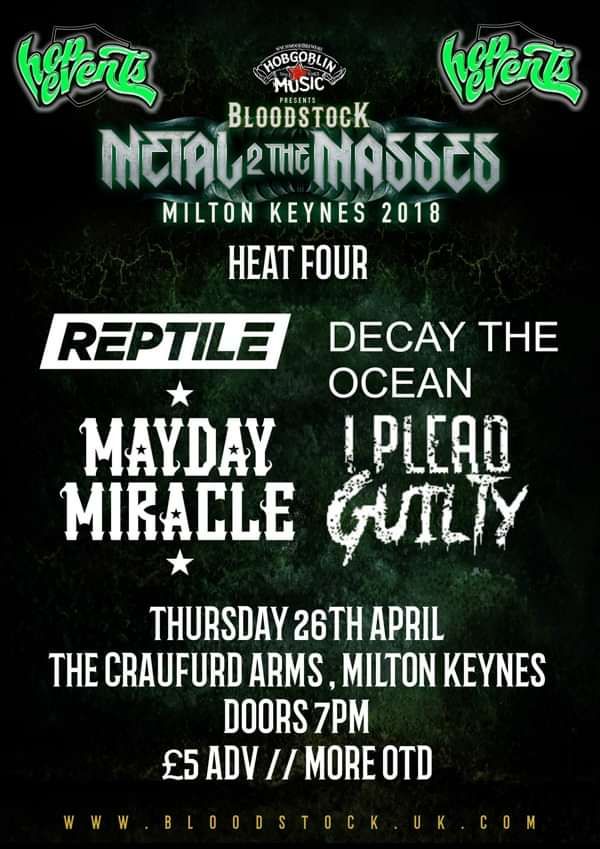 Reptile Once an indie band who passed through various genres before finding ourselves reinvented as a metal band. With influences from all areas of rock and metal all the way to indie, funk, pop etc. After over a year out to write and record a new Reptile has been born and we are now ready to hit the scene as hard as ever with in your face metal.
Decay The Ocean Metalcore/hardcore band from Kings Lynn. Started in 2016
Mayday Miracle High Octane Rock n' Roll.
I Plead Guilty @ ipleadguiltyuk
---
Thursday 26th April The Craufurd Arms, Milton Keynes Doors 7pm £5 ADV // More OTD
Line Up
HOP Events: Metal 2 The Masses Milton Keynes 2018 HEAT FOUR