underpass presents:
Quiz and Pizza! £50 Cash Prize!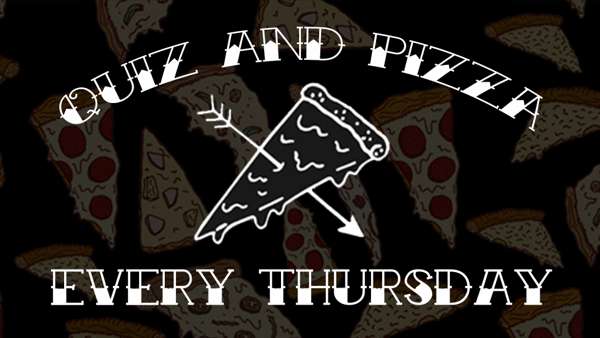 THE CRAUFURD ARMS presents........
THE THURSDAY NIGHT QUIZ AND PIZZA BONANZA!!
Pizza Cooked up by The Little Oven Of Joy
£50 Cash Prize up for grabs!
Rounds Of Drinks to be won!
£1 per person entry, Max team size 6 people
We've always believed that the pen and paper is a pretty good way of doing a pub quiz - but we have the technology and can add to that by doing things you can't do with a pen and paper game such as real-time scores, revealing photos gradually, locking players out after incorrect answers etc then that's when we get excited - it's a chance to create the big game show atmosphere in The Craufurd Arms!
This system is designed to be simple to operate and play for both presenters and players. The keypads are very simple to operate
THURSDAY NIGHTS!
QUIZ STARTS 9pm START!
PIZZA SERVED FROM 5:30PM
Line Up
Quiz and Pizza! £50 Cash Prize!